A New Kind of Blue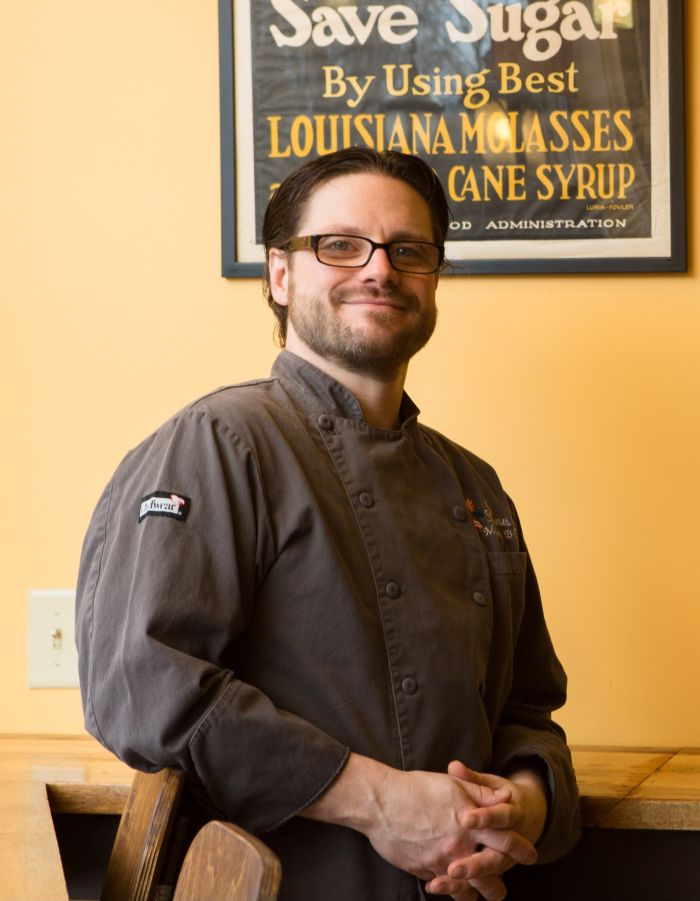 Matt Birong is a lifelong Vermonter and Chef/Owner of 3 Squares Café in Vergennes, Vermont. Matt opened 3 Squares Café in 2007 after attending the New England Culinary Institute and working in various restaurants in New York, Boston, and Burlington.
Matt believes that a thriving state and national economy depends on thriving small businesses and thriving communities. As a small business owner, Matt recognizes the importance of investing in his employees and his local community which in turn fosters a sustainable workforce and economy.
Previous to being voted to serve Northwestern Addison County in 2018, Matt was deeply engaged in statewide policy in Vermont. He worked extensively to help pass a Paid Sick Days bill, 'Ban the Box' bill, and Green Mountain Secure Retirement.
As a legislator, he has worked on expanding access to Affordable Housing, Paid Family and Medical Leave, and building a Business Simplification Portal. Matt pushes forward policies that foster responsible growth in our Tourism and Recreation Sectors, Agricultural Models, and Vermont's robust Food Systems.
Matt has also traveled to Washington D.C. to meet with our Congressional Delegation to brief them on the Stop Tax Haven Abuse Act, which aims to close offshore tax loopholes and eliminate tax incentives that move jobs offshore and shift tax responsibility from Wall Street to Main Street.
In 2016 he was elected State Delegate for Senator Bernie Sanders by the Vermont Democratic Party and attended the Democratic National Convention in Philadelphia.
The goal of Matt's priority issues are to make it easier to start and grow a small business in Vermont. By promoting healthy communities, socially and economically responsible workplace policy, education and addressing environmental concerns.
He resides in Vergennes with his wife, Danelle, and their dog, Luna